---
How it all started

.
Since 1963
Founded by Henry Saluk in 1963, Wonder Shows began as a midsize carnival which soon grew to accommodate 3 acres of rides, games, and fun food. In the spring of 2000 the Kiernicki Family purchased the Midway, who have over 30 years of carnival experience under their belt, became the new owners of Wonder Shows. They vowed to continue with the philosophy Wonder Shows was reputable for – "Family Fun Carnival Entertainment".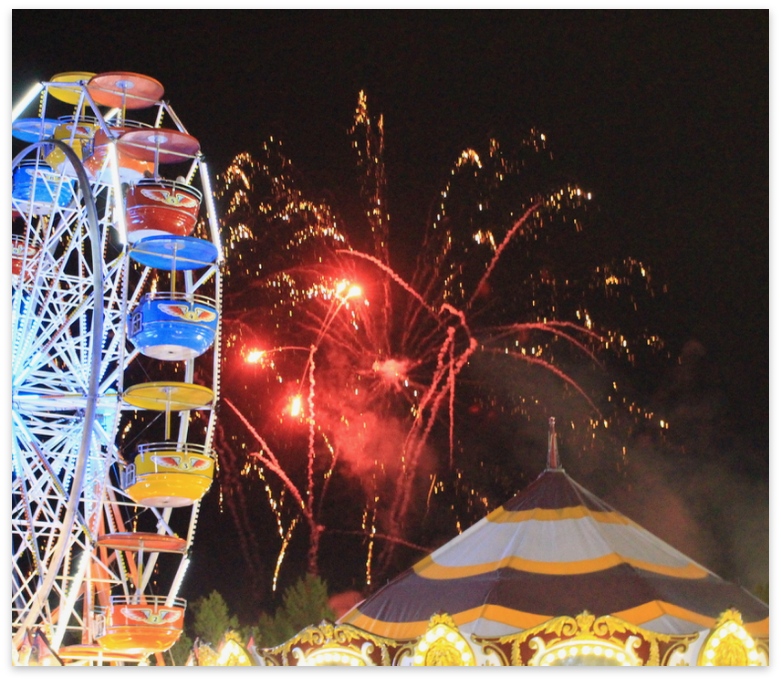 ---
The Midway that Sparkles

---
As you stroll through our midway, you will notice many of our team members actively working to ensure rides are safe, the midway is clean, stocked and staffed to provide you an exceptional day to make memories with your friends and family.
Look out for "BIG BOSS" of the midway, Kenny. He will be walking with a big cable or toolbox in hand making sure your Wonder Shows experience is the best it can be for you and your family,
Ken is also responsible for guaranteeing the 40 attraction fleet makes its way though the route safely and securely, then setting it up and having it properly checked over by his very friendly staff.
Now in their 60th year, Wonder Shows has continuously maintained a clean, family owned and operated midway, traveling to major festivals throughout Manitoba .
---
Our Clients back everything we do

.

---
I just wanted to let you know that our inspector was out to survey the insured's operation at Lac Du Bonnet on July 1/11 and there were no concerns or recommendations made. The insured continues to be one of the top carnival operators in MB.

Underwriting Manager, Grain Insurance & Guarantee Company

Your people have a very high opinion regarding you and your hubby. They stated that the two of you are the best and they couldn't ask for better bosses. I know that you are the most generous person I have met in a long time and that you and your staff are more than fantastic with Dale. He is still talking about what everyone did for him on Saturday and how everyone there are his friends. By the way he is still refusing to take his wristband off. Anyway please thank everyone for us. Special thanks to Lance, the Ferris wheel, roller-coaster, Kangaroo, and the sea-ray guys. They were great with Dale helping him on and off the rides. Dale says to tell Rick next year he is going to come to the rides lots and lots to make up for this year. Dale is going through serious withdrawal for his skymaster rides. When we were at Mall of America, they asked him what was his favorite ride Dale replied the Wonder Shows without any hesitation. Dale has become your very own advertiser.

I was very pleased to attend this Carnival, and very surprised on how well your staff interacted with all of the children. Their attitudes were awesome, very polite, very professional, which was wonderful to witness. I would like to let you know and point out that this was the greatest Carnival I've taken my children to! I could not believe how great your staff is, just wonderful! I've been to other carnivals and never have seen staff like yours, so very well mannered with just great attitudes, great interaction with children and the parents. Your staff made a point to make everyone laugh, smile and enjoy your midway. This was a pleasure to attend and most wonderful to witness! Great Job!